Komal Chawla Couture Formal Wear Featuring Ayeza Khan – TvTik.site
Komal Chawla Couture is known for designing formal and semi-formal dresses. The brand spun its identity from innovative design ideas and evolved to create intrigued embellishments and vivid prints. At Komal Chawla, Couture dreams are designed so the customers can wear elegance. They offer a variety of designs or even can craft the designs given by customers. Komal Chawla Couture believes in feminine and graceful outfits. KCC is unique for its fresh take on cuts both modern western and traditional eastern with excellent detailing be it evening wear, casual line, or formal wear. The special made-to-order line is the most popular feature and they are proud of being one of the leaders in the category. Komal Chawla Couture to bringing you the highest level of services related to different clothing categories.
Komal Chawla Couture recently launched its formal collection and the top-notch actress Ayeza Khan modeled for it. Ayeza Khan looked regal in the pistachio-colored splendor outfit layered over pure masuri silk is knitted with golden booti. The pastel shade of mint green on angarkha style tail frock with bustier uplifts its beauty. The outfit is paired with Dhaka-style pajamas as the metallic and stony ornaments mingle all over. Ayeza Khan's makeup was done by Omar Waqar.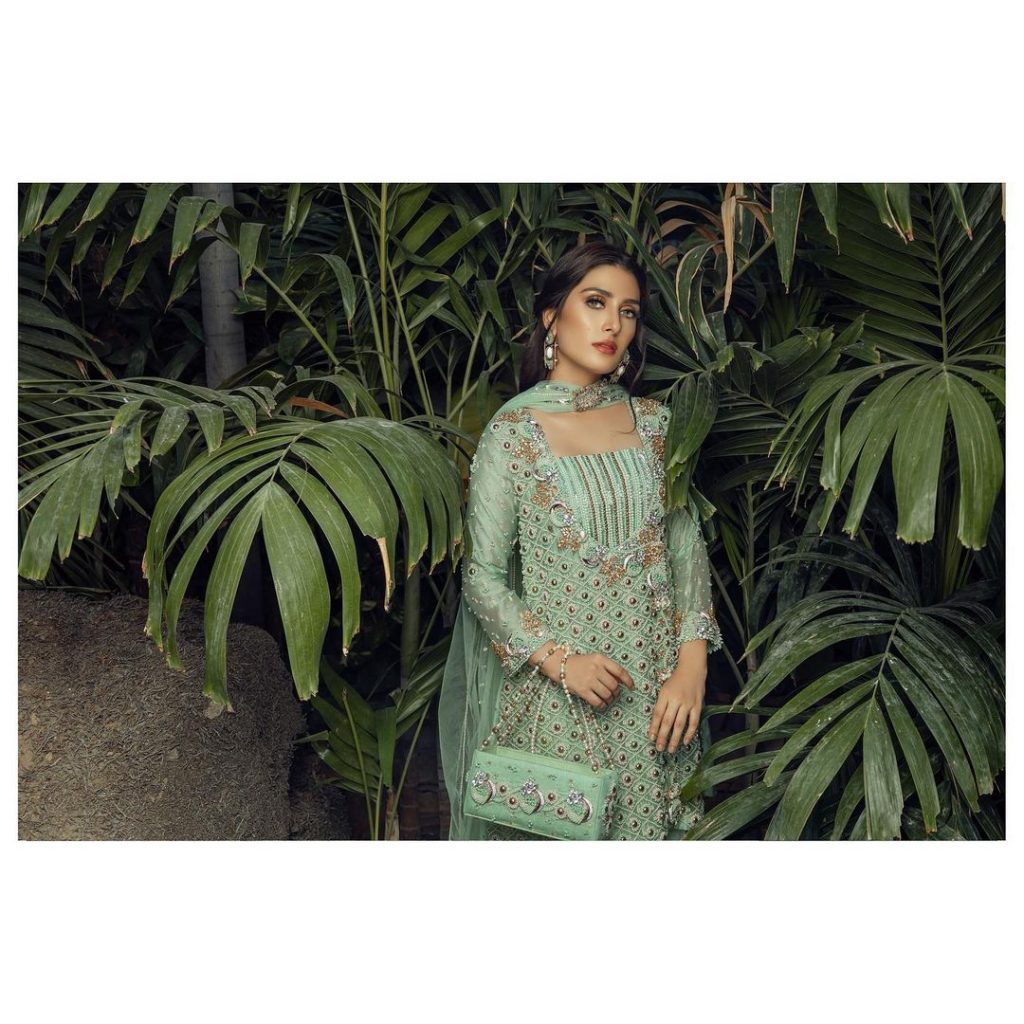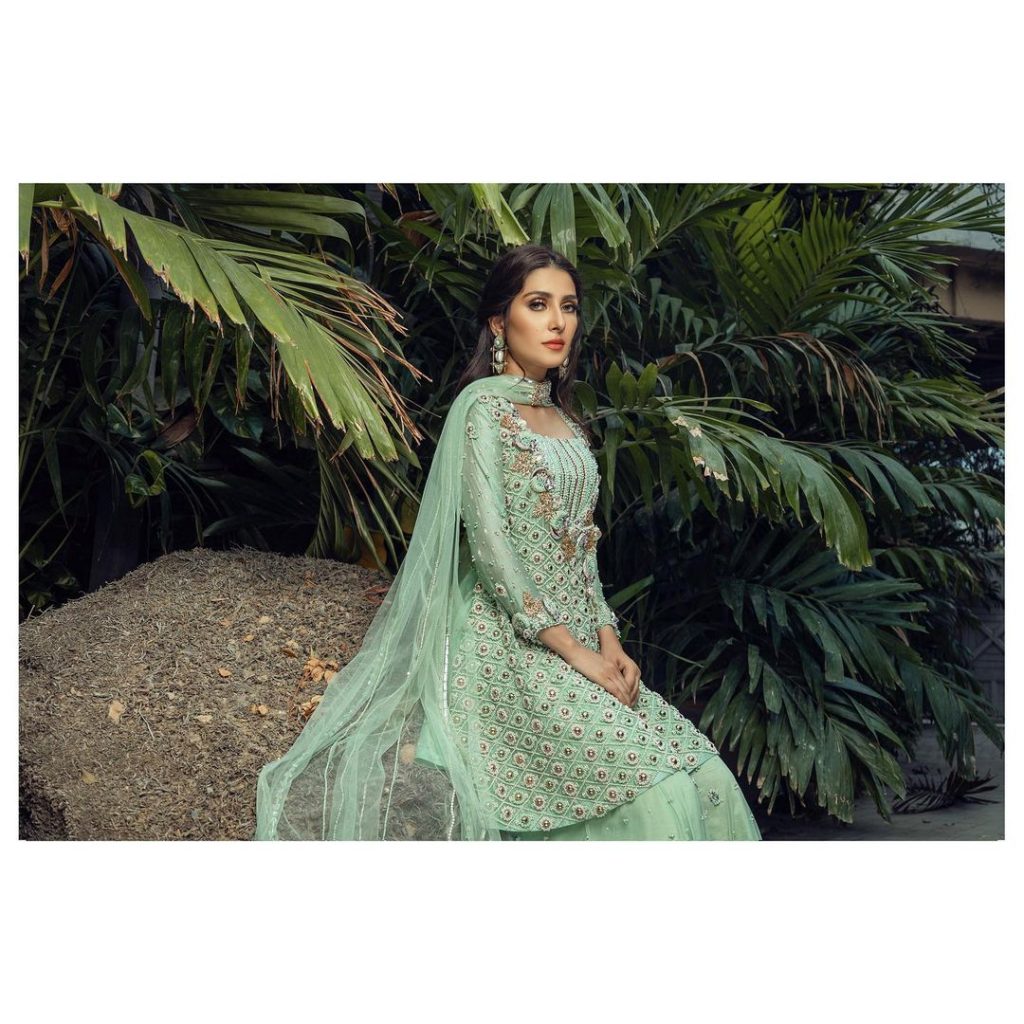 Ayeza Khan is one of the top and leading actresses of Pakistani drama industry. Ayeza Khan's association with any project guarantees its success, not only because of her talent but also because of the huge fandom that she has. Ayeza Khan is one of those celebrities who make an extra effort to stay in touch with her fans through social media and this is the reason why she has been able to maintain such a healthy relationship with her supporters throughout these years.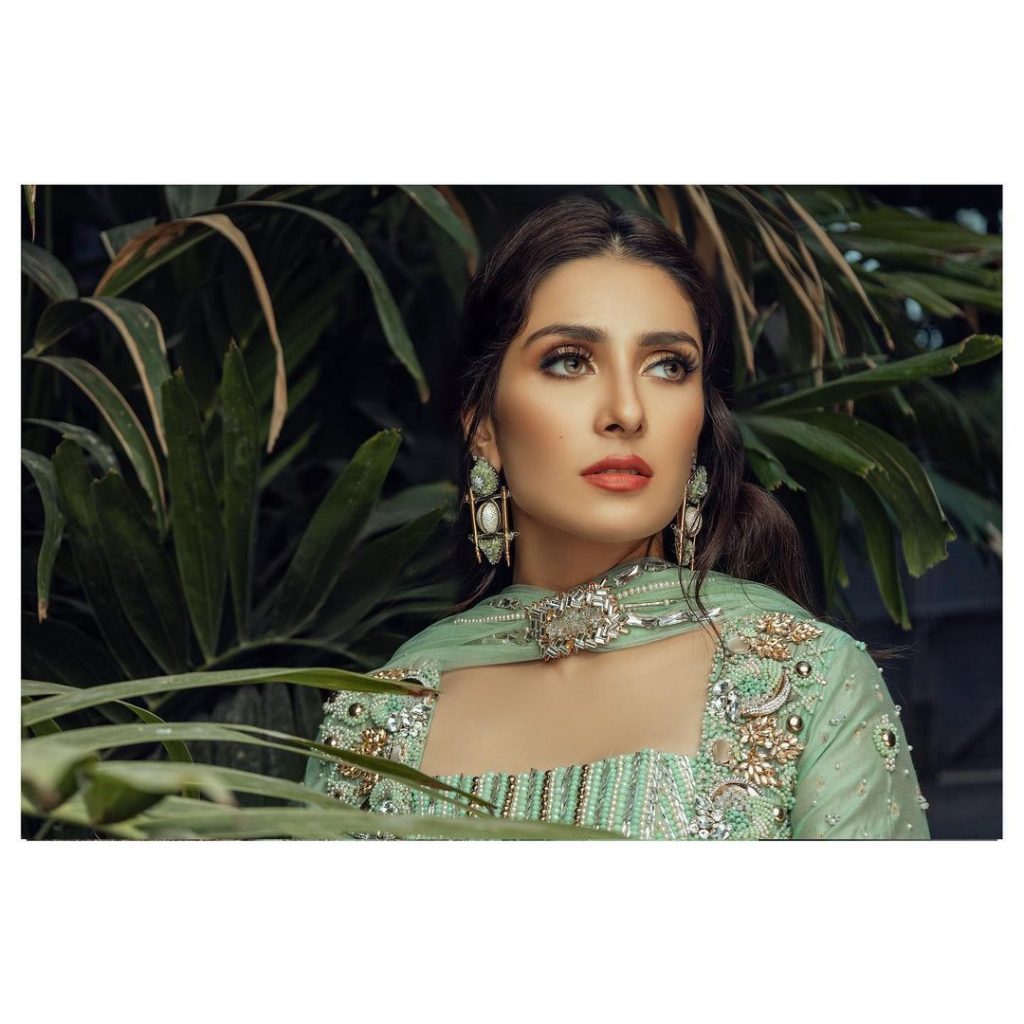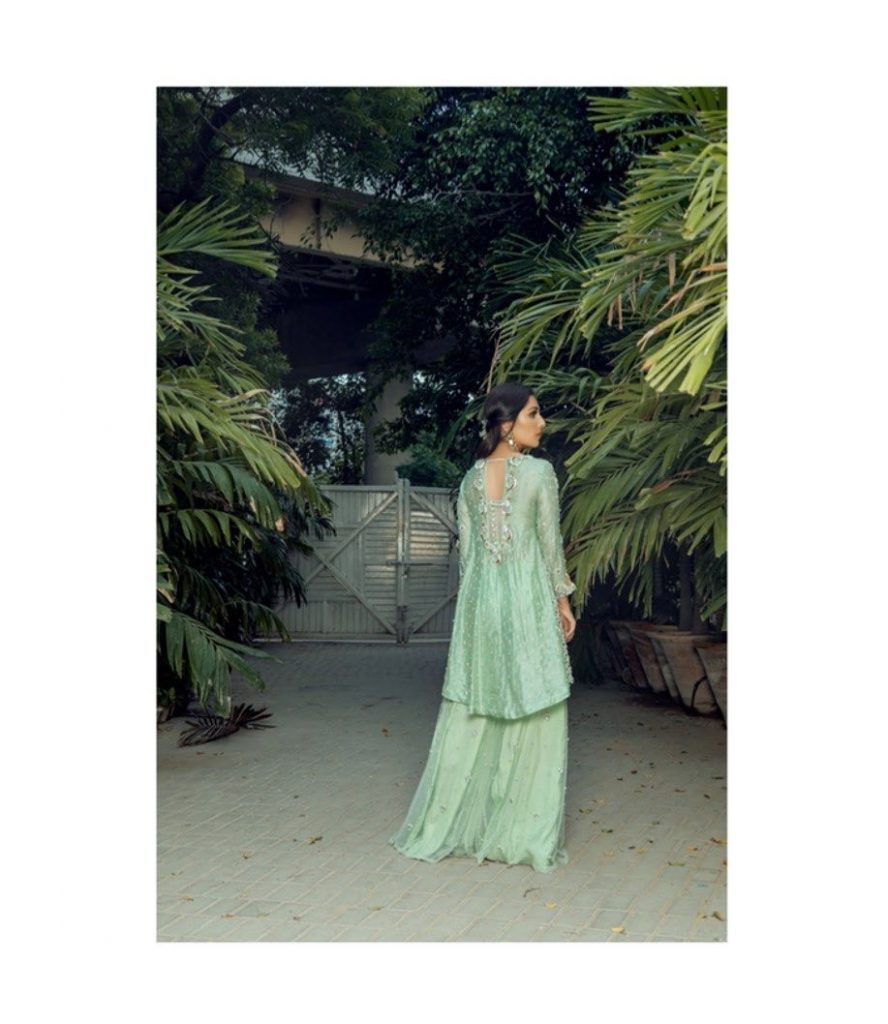 Ayeza Khan is the most popular Pakistani actress and model. Her fan following is unprecedented. She has a pleasant personality and is especially generous while sharing glimpses of her private life with her fans. She is also one of those few celebrities who are really conscious about their image. Even though she is always in the limelight but she has never been part of any controversy. She is also a mother and a wife for whom family comes before everything else.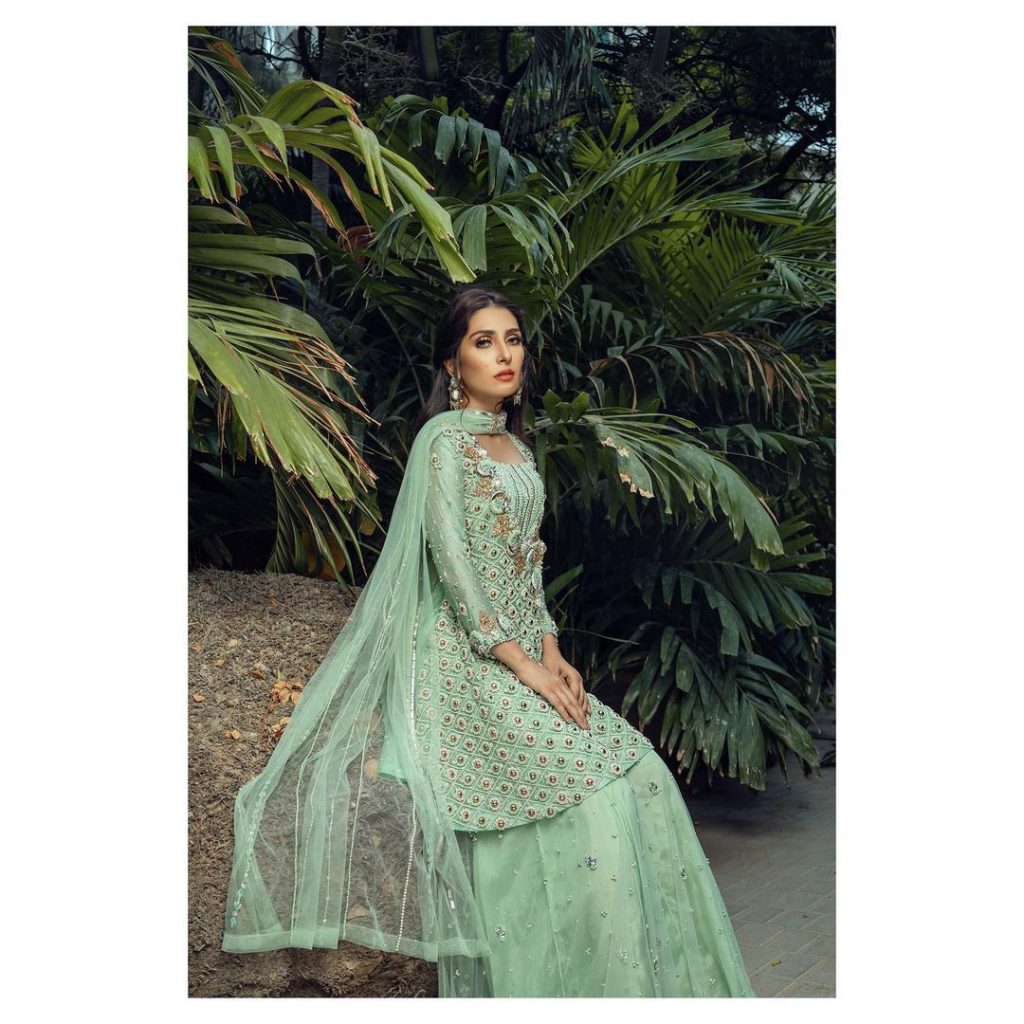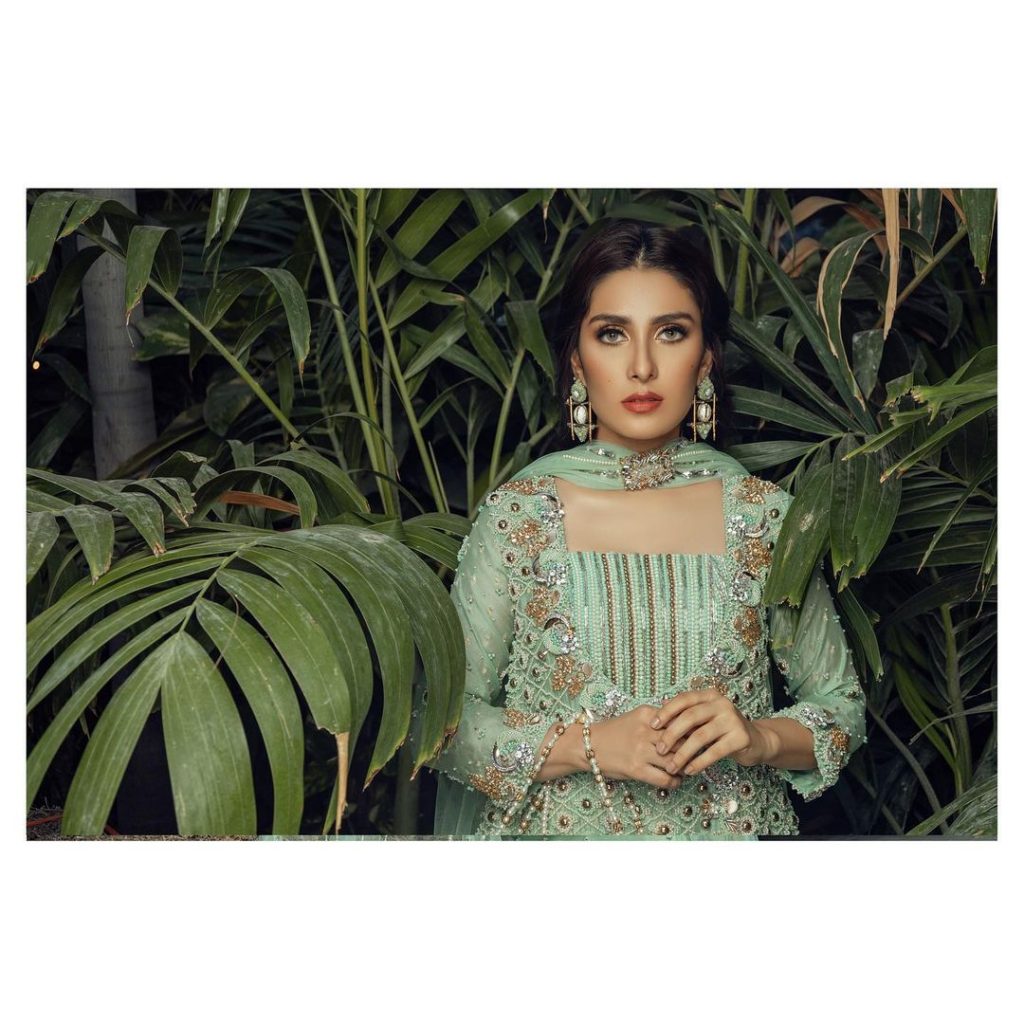 Ayeza Khan considers drama serial Pyare Afzal to be the most rewarding experience of her life. She likes being part of dramas written by Khalil-ur-Rehman Qamar because he is really appreciative if she plays the roles written by him with precision. After she got married, Ayeza Khan started taking her career even more seriously than ever. According to her, she became more focused after her marriage. Acting for her is not a pastime but clearly a career choice which she takes really seriously.