Childhood Pictures Of Ayeza Khan – TvTik.site
Ayeza Khan is a massive name of our media. Khan began her career as an actress at the age of 18, making her debut with a supporting role in the romance  Tum Jo Miley, that aired on Hum TV.  After supporting roles in several television series, she appeared as leading actress in the Geo TV romantic drama Tootey Huwey Per. She later established herself as a leading actress in Pakistan with several roles in the drama Aks, the romantic drama Kahi Unkahi, and Adhoori Aurat, the family drama Mere Meherbaan, and the tragic romance Tum Kon Piya, all of which garnered her wide recognition. Her performance in the 2014 social drama Pyarey Afzal earned her critical acclaim and Lux Style Award for Best Television Actress. Her performance in the 2019–20 romantic drama Meray Pass Tum Ho earned her critical acclaim and Pakistan International Screen Awards for Best Television Actress.
Khan married actor Danish Taimoor in 2014, after an 8-year relationship. She gave birth to a daughter in 2015 and a son in 2017. Her off-screen roles include duties as a brand ambassador for several products. Here we have gathered some childhood pictures of Ayeza Khan. Let's have a look: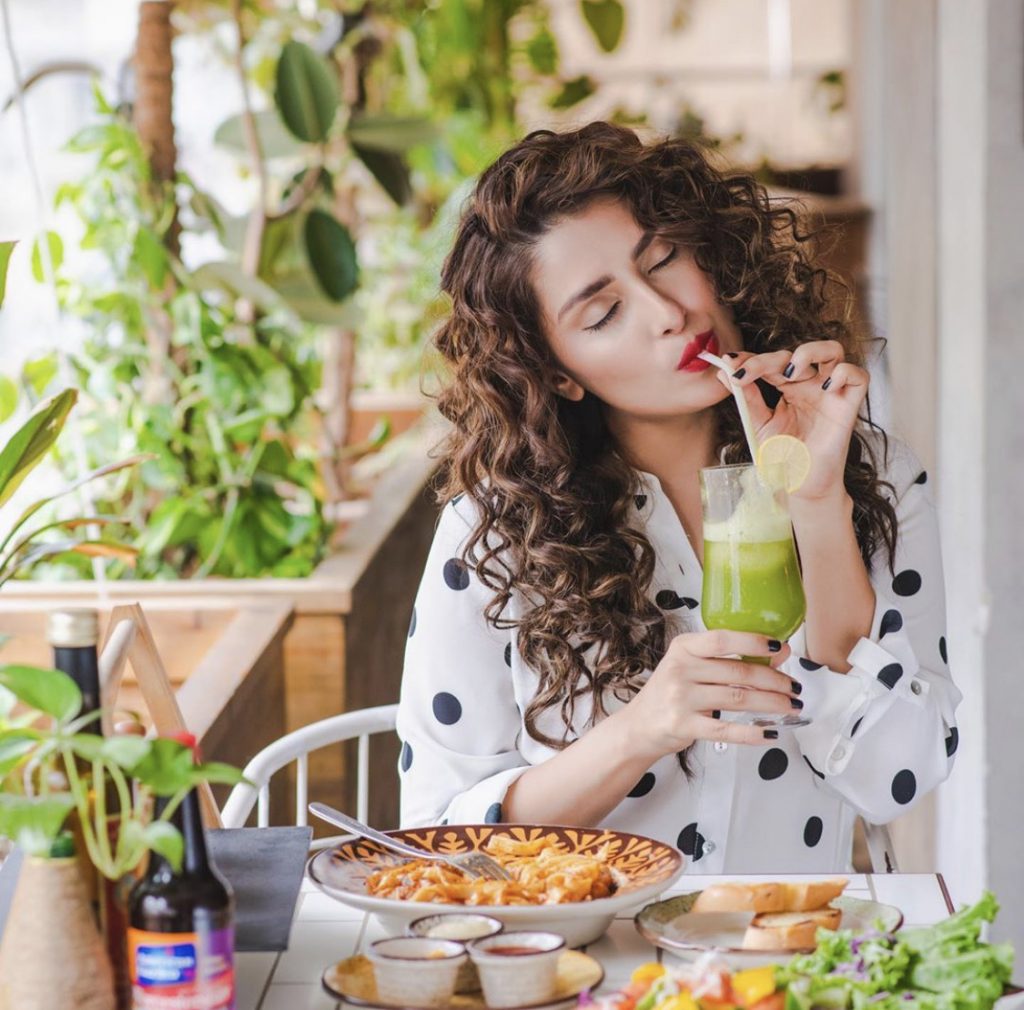 Ayeza Khan is a talkative and fun-loving person for whom spending time with family is more important than anything else. Her career in showbiz started purely by chance. Many people who know Ayeza as the delicate and extremely lady-like, will be surprised to hear that Ayeza Khan was a tomboy while growing up. She was surrounded by male cousins. She used to play with them and therefore she even saw herself as a boy. When she joined the industry it was only then that she realized what her true identity was. Then when she decided to embrace her feminine side, there was no turning back after that.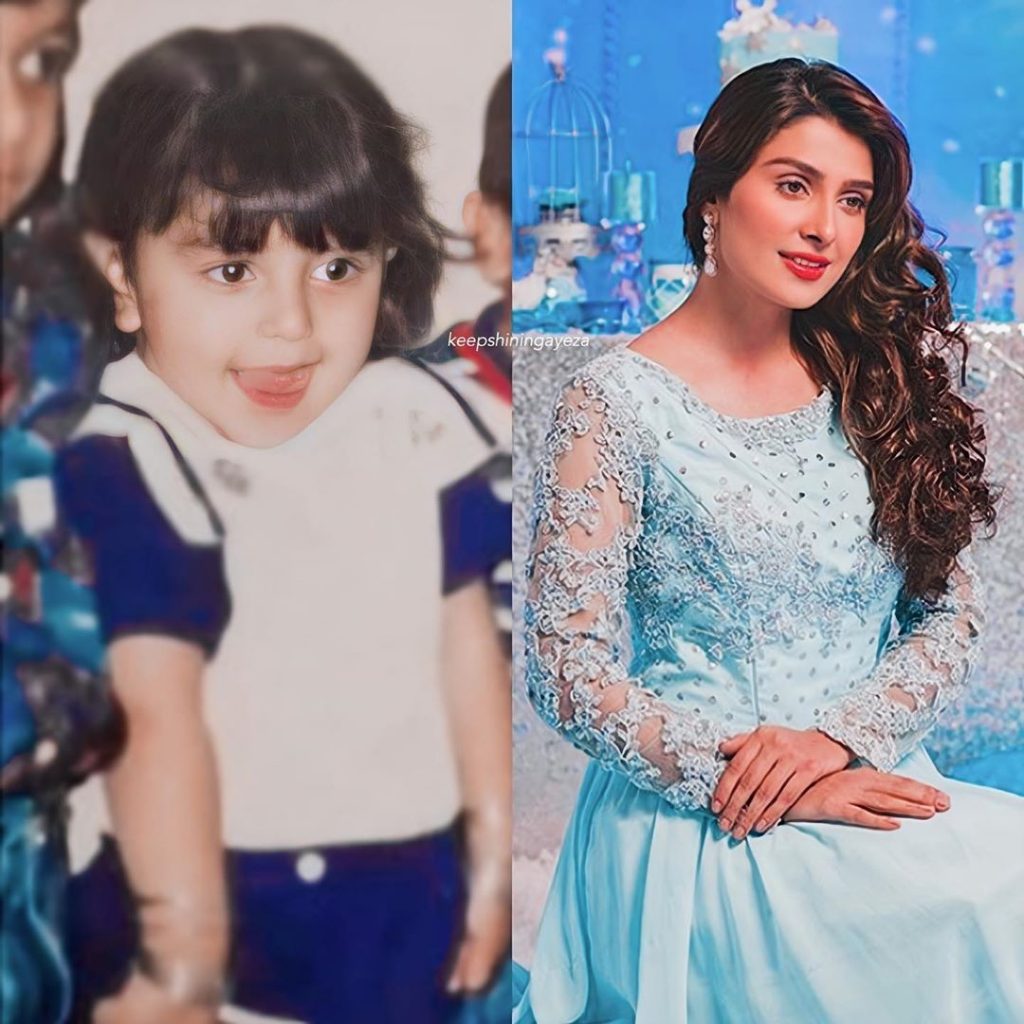 Ayeza Khan is one of the top and leading actresses of Pakistani drama industry. Ayeza Khan's association with any project guarantees its success, not only because of her talent but also because of the huge fandom that she has. Ayeza Khan is one of those celebrities who make an extra effort to stay in touch with her fans through social media and this is the reason why she has been able to maintain such a healthy relationship with her supporters throughout these years.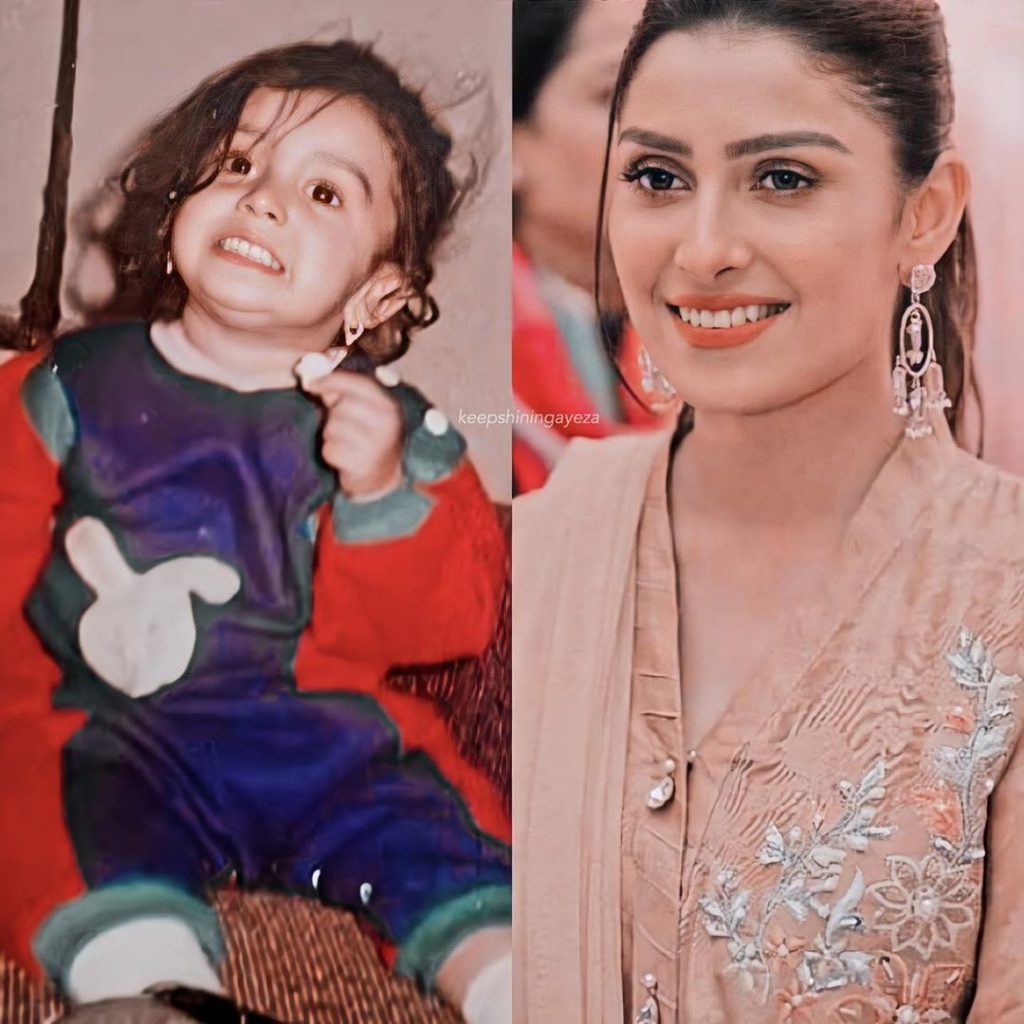 She does not hold back while giving interviews. She works hard to stay on top of things whether it is family or work. At the same time, she makes sure that she stays grounded. Recently when her drama serial Mere Pass Tum Ho became a mega-hit unlike the rest of the cast she actually refrained from giving interviews. Her reasoning behind this was that she was actually afraid of giving interviews considering the huge expectations people had from her. Even after all these years, She takes her fans' wishes and sensitivities into consideration while signing projects.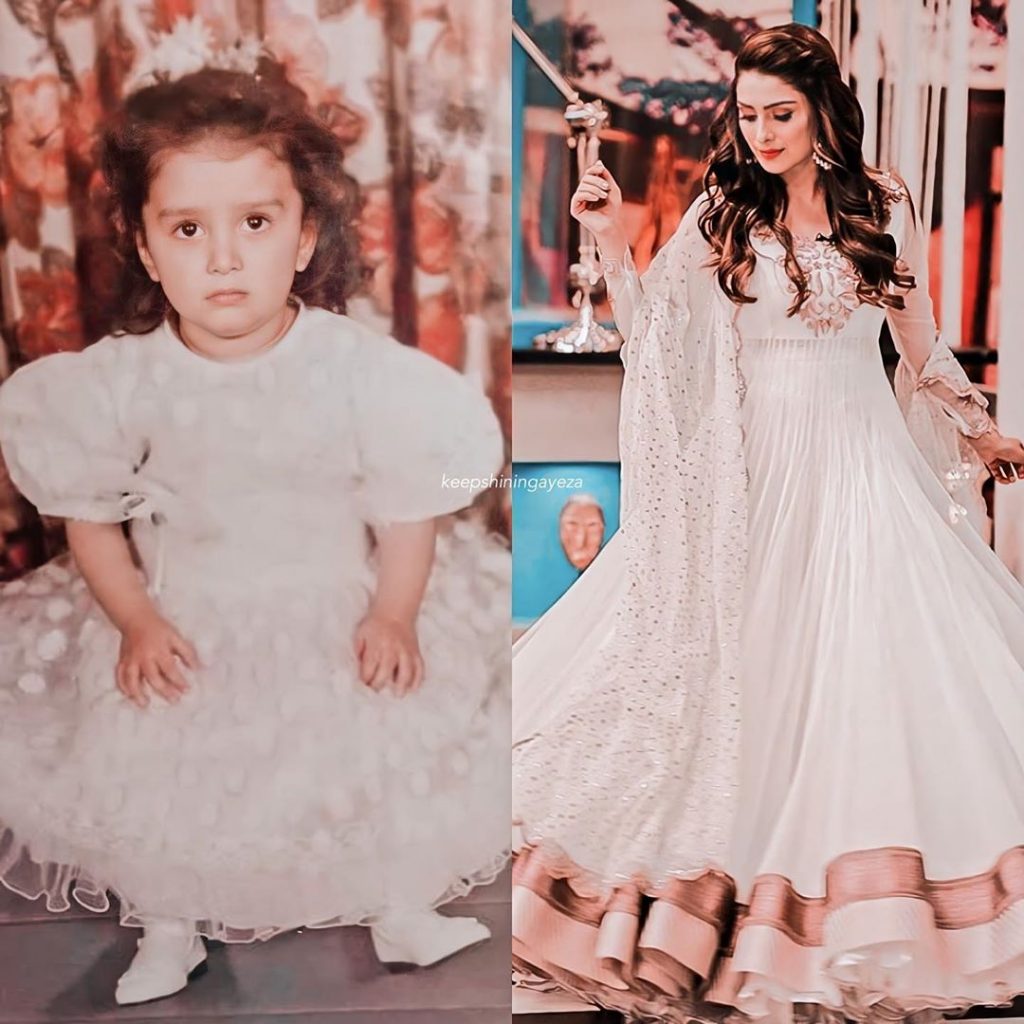 Ayeza Khan is the most popular Pakistani actress and model. Her fan following is unprecedented. She has a pleasant personality and is especially generous while sharing glimpses of her private life with her fans. She is also one of those few celebrities who are really conscious about their image. Even though she is always in the limelight but she has never been part of any controversy. She is also a mother and a wife for whom family comes before everything else.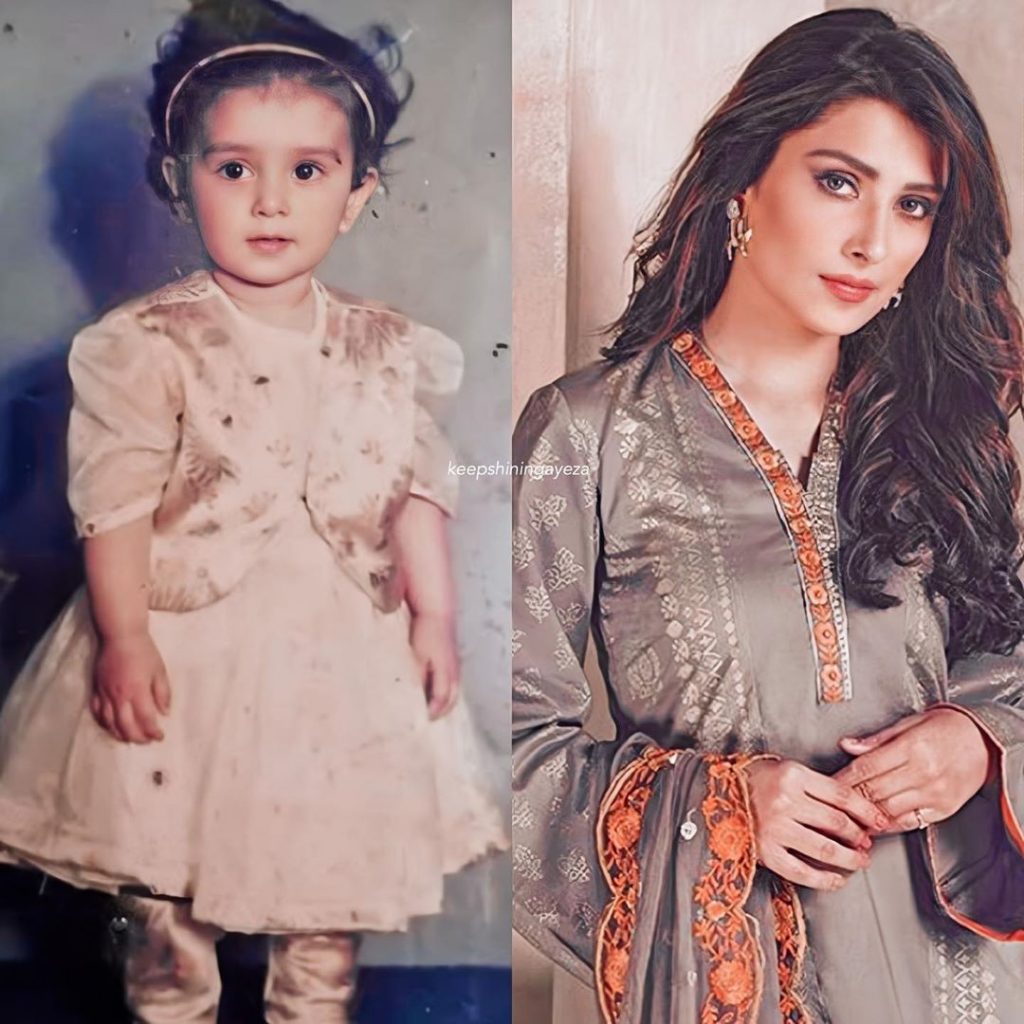 Ayeza Khan has garnered a lot of attention since the start of her career but after her marriage and motherhood, more and more people started seeing her as an inspiration and connected with her on a personal level. Ayeza Khan is one of those very few celebrities who has shown everyone that she can balance her personal and professional life and while still being a working woman, she takes pride in keeping her family as her utmost priority.