Ayeza Khan Denies Rumors Of Being Harassed At The Airport – TvTik.site
Ayeza Khan's character Mehwish in Meray Paas Tum Ho had negative shades. Although Ayeza has done a few negative characters before, she hadn't gone all out and done a vamp like Mehwish, who valued nothing over her materialistic desires. The drama became a hit and Mehwish's character received a lot of hate. In fact, people became so involved in Meray Paas Tum Ho that Ayeza Khan received a lot of hate mail as well after she ditched Danish for a wealthier man.
In a recent turn of events, even after the drama has ended, a post was shared by Galaxy Lollywood, that showed someone stating how he had witnessed Ayeza Khan being harassed at the airport where people kept calling her a "Dou takkay ki aurat." However, on the same note, Ayeza Khan denied having been harassed at all. Replying to the same post, Ayeza stated, that it had been nothing but a farce.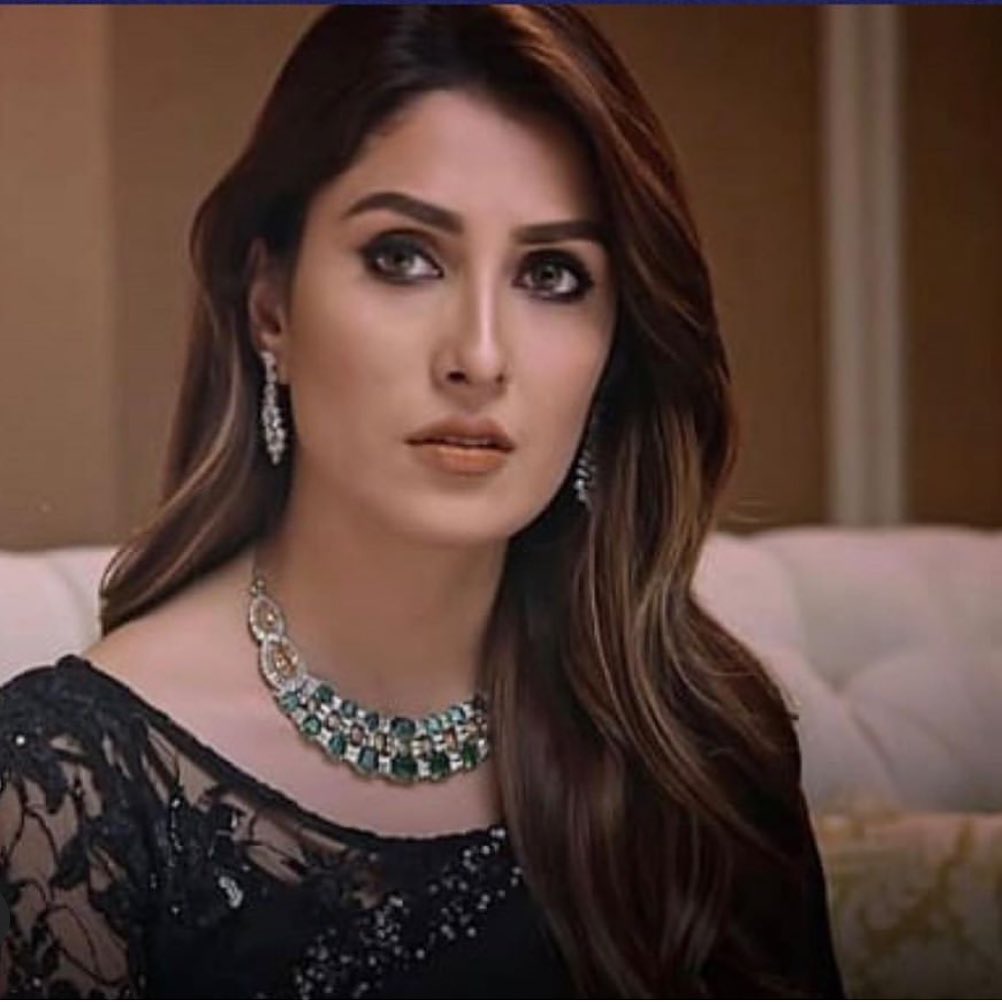 Ayeza Khan is one of the top and leading actresses of Pakistani drama industry. Ayeza Khan's association with any project guarantees its success, not only because of her talent but also because of the huge fandom that she has. Ayeza Khan is one of those celebrities who make an extra effort to stay in touch with her fans through social media and this is the reason why she has been able to maintain such a healthy relationship with her supporters throughout these years.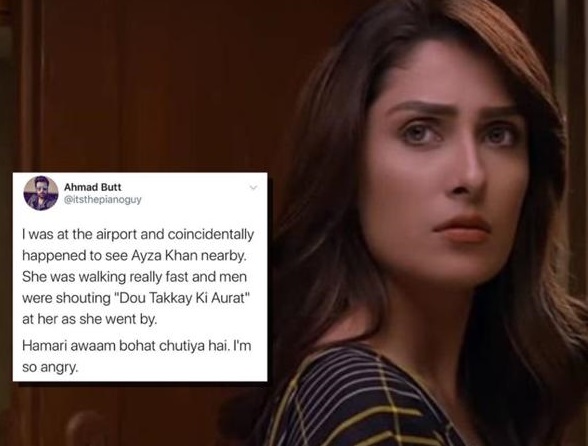 Ayeza Khan has garnered a lot of attention since the start of her career but after her marriage and motherhood, more and more people started seeing her as an inspiration and connected with her on a personal level. Ayeza Khan is one of those very few celebrities who has shown everyone that she can balance her personal and professional life and while still being a working woman, she takes pride in keeping her family as her utmost priority.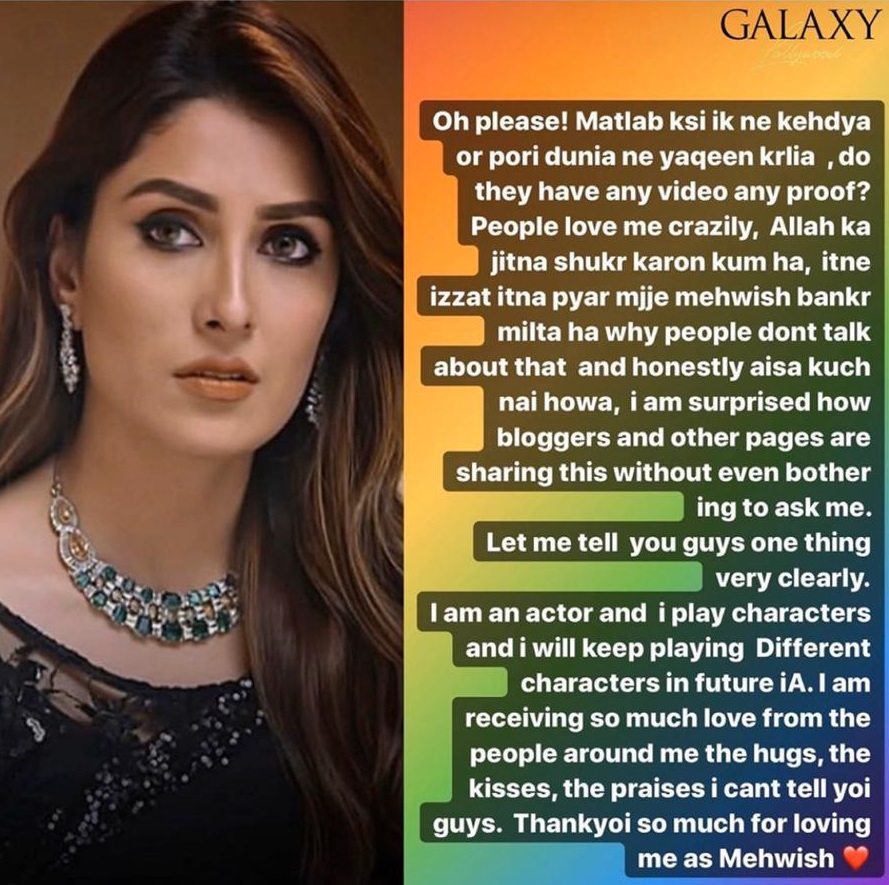 In the gist of it, Ayeza stated that what the man had said had been nothing but a farce because all she had received was love, respect and warmth from the audience. Ayeza also said that she had been surprised at the bloggers and people who had been sharing the tweet without confirming it with her.
"I am an actor and I play characters and I will keep playing different characters in the future," said Ayeza thanking audience for all the love and praise she had been receiving and had received as Mehwish.
Ayeza Khan is the most popular Pakistani actress and model. Her fan following is unprecedented. She has a pleasant personality and is especially generous while sharing glimpses of her private life with her fans. She is also one of those few celebrities who are really conscious about their image. Even though she is always in the limelight but she has never been part of any controversy. She is also a mother and a wife for whom family comes before everything else.