Didn't get any facial surgeries, whitening injections: Ayeza Khan – TvTik.site
Actor was trolled for her recent photoshoot in which she appeared 'different' than usual
Famed actor Ayeza Khan known for her hit dramas such as Pyarey Afzal and Mohabbat Tumse Nafrat Hai, recently posted a series of photos on Instagram from her latest shoot.

While the mother-of-two looks breathtaking in the images, one fan asked her if she got facial surgery done or whitening injections as Ayeza looked different than usual.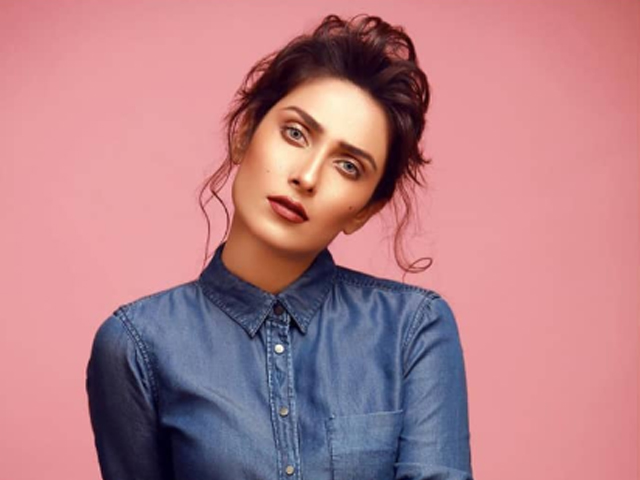 The 27-year-old respectfully replied, "Alhamdulillah, I have not gotten any facial surgeries or whitening injections. I still have the same complexion that I have had all my life."
Ayeza added that whether it be actors or cameramen, everyone has groomed and learned with time. "In the coming years, people will look different than now because of new, improved cameras. Surgeries have nothing to do with how I look. We just have better cameras now," explained the Adhoori Aurat actor.

Another fan asked her, "What have you gotten done to your nose?". Ayeza gracefully replied to the comment, "It's just the contouring, nothing else." For others who pointed out the same, the actor suggested that they should get their makeup done at least once to understand.

Quick to reply to her fans, Ayeza was also praised by a fan who said that she should get noticed by Hollywood. Ayeza proudly responded, "I will sign a Pakistani film when I want, but for now I enjoy dramas."
Ayeza Khan is one of the top and leading actresses of Pakistani drama industry. Ayeza Khan's association with any project guarantees its success, not only because of her talent but also because of the huge fandom that she has. Ayeza Khan is one of those celebrities who make an extra effort to stay in touch with her fans through social media and this is the reason why she has been able to maintain such a healthy relationship with her supporters throughout these years.